–– On the 4th of September 2021
Run the Faroe Islands' Most Beautiful Half Marathon
The route begins in the picturesque village of Gásadalur and boasts of views of Mykines, Tindhólm, Bø, Trælanípa, Koltur and Trøllkonufingur. The route takes you through all the villages on the island along the waterfront pass Vagar Airport, along the lake, by locals named Sørvágsvatn or Leitisvatn depending on which village you are from, the finishing line is by the historic church of Sandavágur.
You can choose to walk the route and by doing so, support Cancer Research Faroe Islands. It is also possible to donate more when registering for walking or running. In 2020, even with the COVID-19 challenges, the virtual run #míttvakrasta managed to raise 30.000dkk.
After the run participants gather for a meal with Hiddenfjord salmon and homemade cakes with tea or coffee.
Instead of a synthetic running-top, we have chosen to co-operate with fashion designers Guðrun & Guðrun and created a eco wool running-top for purchase – limited edition. The 2021 edition color will be tomato red.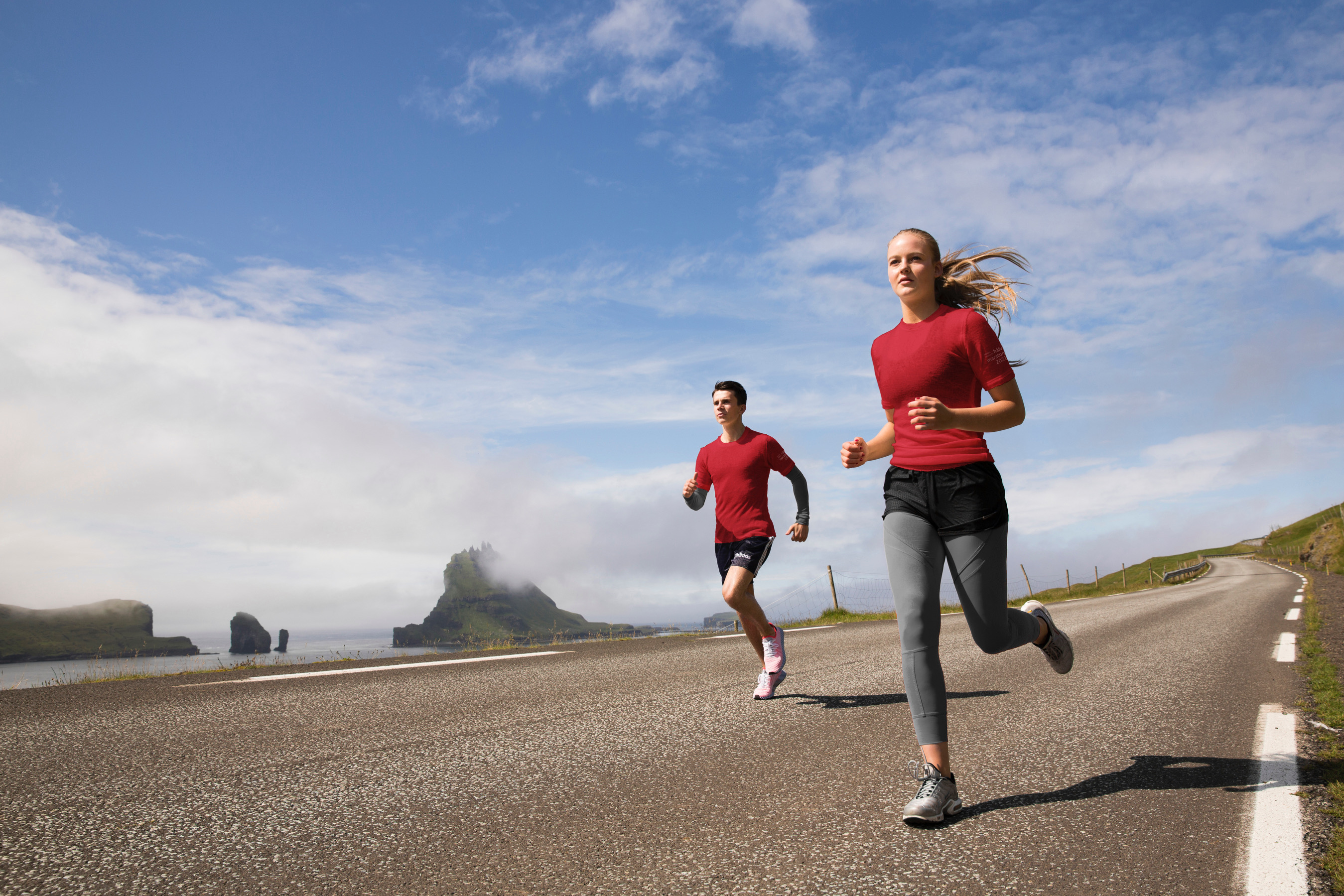 This run was first held in 2014, and has grown in popularity amongst local runners as well as visitors. Up to a total of 1000 runners and walkers have participated in the run at the same time.
We, the local running club, organise the run, and is held every year, the first Saturday of September.
During these corona times, please keep yourself updated regarding guidelines and travel to the Faroe Islands on the official website corona.fo.
Register for walking
Register for running